Bookkeeping and Accounting Services
Giving you the gift of time in your business
Using outsourced bookkeeping and accounting services in your business allows you to grow. As a business owner, you must be all over everything to stay in control.
Hand off some of that activity to an expert bookkeeper and not only will your finances be handled more efficiently, but you'll also have time to spend on business development which brings in new clients.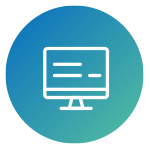 Your sales invoices, purchase receipts and petty cash expenses must all be entered into your finance software system. It's a relatively straightforward task that you could do yourself, but why spend your time on admin when you could be growing your business? I'm a stickler for accuracy so you'll always have your information coded correctly.
As well as inputting invoices and purchase receipts, your payments runs can be managed so you never have to worry about receiving a phone call from a supplier chasing their money.
Each month you'll know exactly where your finances stand as your bank reconciliation will always be up to date.
Credit Control/Aged Debtors?
Keep an eye on any customer accounts that are getting overdue and follow up before they become bad debts that must be written off.
If you groan at the words VAT Return, you aren't alone – let me handle the data input and submission of your quarterly return, so you never have to do it yourself again.
Self-assessment tax return
Beat the 31st January scramble to submit your figures and grab yourself an early-bird discount. Clients who book me to do their self-assessment tax return AND supply all the necessary information before 30th September receive a 20% discount (the price varies depending on complexity).
Company annual accounts/Tax return
If you have a Limited company, you need to submit an Annual Accounts return to Companies House as well as your shareholders, directors and of course HMRC, as part of your Company Tax Return. Getting all the information together can be stressful, so why not let your bookkeeper take the strain.
Never worry again about getting your payroll submitted on time and accurately. Working together we'll ensure that any new starters, leavers, bonuses, pay raises and any other changes are made to your payroll in a timely way so that your staff get paid the right amount at the right time.
Bookkeeping and accounting services that put you in control with monthly reporting that shows you exactly what you need to know to grow your business.
Contact Eleanor today on…